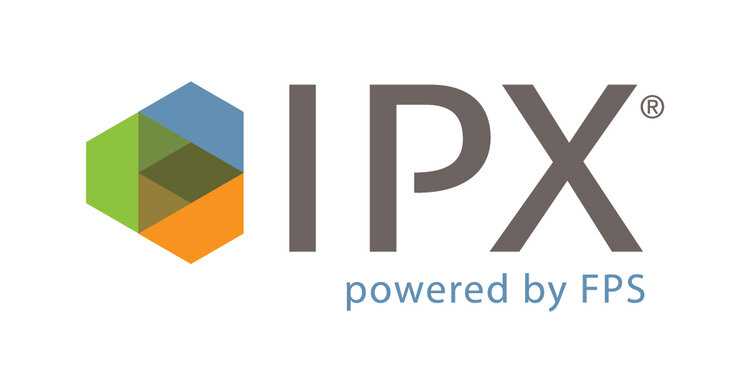 Dear Reader,
If you are like many school district employees, there is a good chance you are using a 403(b) plan as a supplement to your pension to build a healthier retirement.  Many of you probably signed up with a sales rep or agent that came to visit your school offering you their proprietary investment products. Perhaps they bought you lunch in the teacher's lounge and gave a short presentation about the 403(b) basics. You listened and absorbed as much as you could, but there is a chance that all your other provider options were not fully presented to you.
Many teachers and school district employees are making uninformed investment decisions when it comes to selecting a 403b provider. One of the main reasons most are making poor choices is because they are confused by all the available provider choices. If you work in a school district there is a good chance you have what is called "a multiple provider menu" of companies that offer you different types of product choices for you to choose from. The choices of investments and the fees you will have to pay to vary greatly from provider to provider.
This is a detailed review of the Investment Provider Xchange (IPX) platform, a lesser-known 403(b) retirement plan provider.  IPX does not employ or compensate a sales staff to go into school districts and solicit participants. IPX mainly derives new business by either a participant contacting them directly or through independent investment advisors, so many school district employees probably have never had a chance to learn about the benefits of using the IPX 403b platform.
About this Review
My goal is to make my review of this company platform as impartial and objective as possible. The review will cover the following information on IPX 403(b) Platform:
Platform Overview

Features & Benefits

Investment Options

Fees & Charges

Conclusions/Opinion
IPX 403(b) Plan Review
1. Platform Overview
The Investment Provider Xchange (IPX) is a custodial platform providing recordkeeping and administration services for 403(b) plans and other types of qualified retirement plans. The IPX platform provides employers and their participant's access to multiple investment products on a unified platform.
According to Plan Sponsor Magazine's 2019 403(b) Buyer's Guide, IPX is now ranked as one of the top 10 403(b) providers in the K-12 market by plan count. The 403bcompare.com website ranks the IPX -Vanguard fund platform as one of the lowest-cost products that you will find anywhere in the 403(b) market.
2. Benefits & Features of using IPX 403(b) Platform
IPX allows individuals as well as advisors the ability to access mutual funds, ETFs, and annuity products on one unified platform. IPX platform is one of few that allow participants to manage their own account without the help of a financial advisor. They have easy to use tools that allow clients to self-manage the direction of their retirement investments, change contributions, make exchanges between investment options, and rebalance accounts are all readily available in the IPX portal.  They have a robust web portal with easy online account opening and a call center support line for participants and advisors. IPX provides the tools for Complete online management of retirement accounts.
 Some of the other benefits of the IPX 403 (b) investment platform:
Self-Directed option
IPX provides clients the option to set up and manage their own accounts. They provide an online educational library and resources that will help guide individual clients through the process.
Advisor Directed option
IPX can also facilitate clients working with a Financial Advisor, whether it be an advisor the client is already working with or if they could provide you with a list of advisors that work with clients in your area.
Contribution Source Types:
The IPX platform supports all allowable contribution sources (Pretax, Roth, Rollover, Employer)
Roth 403(b) option is also available on this platform.
Investment Elections/Realignments:
Within your online account IPX provides you with tools so you can manage the direction of your investments including elections for ongoing contributions, exchanges between investment options, realignment of current investment allocations and rebalance of the account.
Automatic Rebalancing:
Your account has an Automatic Rebalancing program that allows you to periodically realign (or "rebalance") your portfolio to bring your allocations in line with your current asset allocation strategy. This program is offered at no additional cost.
Performance Reporting
I cannot tell you the number of times I have sat down with a school district employee that didn't know how their investments were performing. They stated that did not receive performance statements or have access to any performance reporting tools from their current 403b provider.
On IPX's portal provides performance reporting software at no additional charge. You can calculate your investment performance on multiple timeframes and compare rate of return of your portfolio vs. multiple benchmarks. Clients can choose a custom start and end date to see their account performance over time.
Statements & Activity:
Clients have access to online account statements on demand for reviewing account balances and activity. In addition, IPX clients will automatically receive a quarterly statement by mail.
Loans & Distributions:
You may request loans and distributions online from your account based  if these are allowable in your plan provisions. The system can generate customized, e-signature ready PDF documents for processing.
3. Investment Options
What is unique to the IPX platform, is that they provide multiple investment product options on a single platform. The IPX platform is what is referred to in the industry as an Open Architecture Plan.  IPX provides Individual participants as well as their advisors access to multi investment products including:
Mutual funds

Exchange traded funds (ETF)

Stable value funds

Fixed guaranteed annuity

Variable annuities

Professionally Managed Portfolios
IPX is now a member of Omni's Preferred Provider program (https://www.omni403b.com/P3/Employers) and provides school district employees access to Vanguard and Fidelity investment options again at an extremely competitive fee structure.
IPX's Mutual Fund Platform
Two of the most popular IPX product platforms are the Vanguard & Fidelity product offerings. These IPX mutual fund platforms provide clients with access to an expansive list of mutual funds from these investment companies.
IPX –Vanguard:
Vanguard is widely recognized as a leader in low-cost mutual fund investing. The IPX Vanguard platform provides school district employees access to a full spectrum of low-cost Vanguard mutual fund investments. The 403bcompare.com website ranks the IPX -Vanguard fund platform as one of the lowest-cost products that you will find anywhere in the 403(b) market. Having access to an expansive list of Vanguard's Admiral share class funds is what truly sets IPX apart from the competition.
Account Maintenance Fee: $86 annually

Custodial fee: None. IPX waives its custodial fee on this product.

Surrender fees: None

Mutual Fund Expenses: range from 0.04% to 0.45%
IPX –Fidelity Investments:
Fidelity is also widely known as a leader in low-cost mutual fund investing.  IPX provides over 140 Fidelity Mutual Funds. These funds span the investment spectrum from international equities to domestic money market funds. The mutual fund expenses are higher on average on this platform than the Vanguard offering, mainly because there are more actively managed mutual fund available on Fidelity's list of funds. Vanguard is known more for their passive indexed funds which come at a lower cost.
Account Maintenance Fee:  $50 annually

Custodial fee:  None IPX waives their custodial fee for using this platform.

Surrender fees: None

Mutual Fund Expenses: range from 0.04% to 0.45%
IPX -Fund Portal:
IPX is one of the few companies that offers an open architecture platform. The centerpiece of the IPX's offerings is the Open Architecture Plus system – an open investment trading platform that allows access to hundreds of no-load, no-transaction-fee mutual funds on their 403(b) platform.  Participants can customize the 403(b) Platform to construct an investment portfolio based on their goals or risk tolerance.  IPX is open to advisors or participant's requests to add (or delete) funds to your account based on availability at the 403(b) custodians.
Account Administration Fee:    $50 annually

Custodial Fee:  0.20% of product account value (deducted .05% per Quarter)

Mutual Fund Expense ratios range from 0.04% to 1.28%

Possible Advisor-Directed Account fee:

Advisor Fee: This is negotiated between you & your advisor. (typically range from 0.5%-1.0% of account value annually. The fee is charged quarterly based on average daily balance.

IPX Mutual Fund Platform has:

No minimum investment amounts.

No front-end mutual fund charges

No surrender fees

No transaction costs
IPX's Fixed Annuity Option:
The Standard Fixed Annuity Option*
IPX partnered with The Standard insurance company this product is a fixed annuity that pays a highly competitive interest rate. This fixed annuity offers a competitive interest rate for investors looking to put a portion of their retirement funds in a stable fixed interest account.
There are no transfer restrictions to move in and out of this product on the IPX platform. There are also no surrender charges to redeem this product.
·         The Current Interest Rate:  2.55%.
·         Minimum crediting rate: 1.0%
4. Fees And Charges
All 403(b) providers charge fees for their products. The amount of fees varies greatly depending on which 403(b) product you choose. It is important to know the fees you are paying because a slight increase in fees can substantially reduce the growth in your account which will reduce your income in retirement.
When working with IPX or other 403(b) custodial providers you will encounter fees and investment-related costs that you will have to pay from your account even though most of these fees may not be transparent to participants.  These fees come in two forms: direct fees and indirect fees.
If you are totally confused, let me try to explain.
Direct fees are the fees charged for access to the company's retirement plan platform or fees for various services, these types of fees are normally visible to the plan participants and would generally be visible online or on your account statements.
AS an example, IPX charges service fees for processing 403(b) loans & distributions.
IPX Loan Origination Fee: $100 per transaction

IPX Distribution Fee:        $50 per transaction

IPX Custodial Administration Fee:  0.20% of product account value
Indirect fees: These are the fees your being charged by the investment product providers.  These fees are often overlooked by investors because are not normally listed on your account statement and often take a little investigating to find.  These types of fees are unavoidable because all investment products have costs. You will encounter this fee on all the IPX's products you choose to invest in.
The most common fees that you will encounter on the IPX platform are Mutual Fund Operating Expense fees. This is an ongoing fee that is charged for the management of the mutual funds you select. Mutual fund fees on IPX's Platform can range from as low as 0.04% to as high as 2.00% annually on the dollar value of you have invested in various mutual fund investments that are selected.
So, the total fees that participants pay may differ depending on which mutual funds are selected in their retirement account.
5. Conclusion
IPX is a company that offers one of the most diverse investment product platforms in the 403b marketplace. IPX's platform are invested in mutual fund products.
They are one of the few investment providers that allow 403b plan participants to manage their own accounts and also let you work with an advisor of your choosing.  IPX gives you access to dozens of different families of mutual funds. If you like the current mutual funds is a good chance that you can invest in the same funds that you're currently invested in at another 403b company, possibly at a lower cost.
Being low cost does not mean that you miss out on any features and benefits. IPX's Performance Reporting and other easy to use account management tools are some of the best I have seen in the industry.
 Whatever your investment philosophy, passive index, active managers, or investing to socially responsible investing, IPX provides mutual funds that could potentially fit your all your needs.
If you don't currently use the  IPX  platform or another open architecture platform now may be a good time to take a look and evaluate these types of companies to see if they would be a good fit for your long-term goals.  If you are interested in a more detailed analysis specific to your situation, feel free to contact me.
Do You Need Any Additional Info? Did You See Any Mistakes in this 403(b) Provider REVIEW?
While we do realize that this product review was a bit lengthy – and we appreciate you sticking with us through it all – we feel that it is much better to "err" on the side of providing "too much" information than not enough. With that in mind, if you felt this 403(b) review was helpful, then please feel free to forward it on to anyone else that you think may benefit from it, too.
Also, as humans will often do, we also understand that information about these providers can change quickly. Therefore, if you happened to notice any details in this review that were out of date or that need correction, please let us know that as well, and we will get it fixed quickly.
Are there any other 403(b) providers that you would like to also see reviewed?
If you have checked out our list of provider reviews and there is another company's  product that is not currently in our review database, but that you would like to see reviewed, please let us know (https://warwickfa.com/contact-us/ )  the name of the company or product and our team will get right on it. So, be sure to check back with us soon to see any updates.
Thank You
Thanks again for reading, and as always, if you have any questions or would like to have your retirement portfolio reviewed, don't hesitate to reach out and schedule your no-obligation consultation.
About Me
For readers who have found my website and don't know much about me, I am a fee-only financial planner held to the fiduciary standard which means I am legally obligated to make recommendations that are in the best interest of my clients. I'm also on a mission to inform teachers and other school district employees about the companies and products that are offered in the 403b marketplace. I have clients that use this the IPX platform & I am registered investment advisor who is approved to manage accounts on the Investment Provider Xchange ("IPX")
This material was created for educational and informational purposes only and is not intended as ERISA, tax, legal or investment advice. If you are seeking investment advice specific to your needs, such advice services must be obtained on your own separate from this educational material.
Investing in mutual funds involves risk, including possible loss of principal. Fund value will fluctuate with market conditions and it may not achieve its investment objective.
ETFs trade like stocks, are subject to investment risk, fluctuate in market value, and may trade at prices above or below the ETF's net asset value (NAV). Upon redemption, the value of fund shares may be worth more or less than their original cost. ETFs carry additional risks such as not being diversified, possible trading halts, and index tracking errors.
Guarantees are based on the claims paying ability of the issuing company. No investment strategy assures a profit or protects against loss.
None of the third parties referenced in this communication are affiliated with K-12 Financial Advisors, Private Advisor Group or LPL Financial.